Products
RF Grupp offers a wide range of products: fresh, frozen, salted and spiced fishery products. We mainly sell Baltic herring, sprat, smelt, roach, bream, perch but also fresh, frozen and pastoralized caviar. Trout and salmon fillets, belly flaps, backbones, trimmings.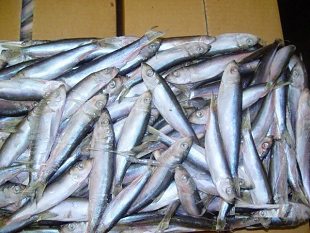 Air-frozen Baltic herring, 10-14 cm long. Modern technologies of delivery, processing and storage guarantee the stable quality of products.
Production process is constantly supervised - from the delivery of raw material until the storage of the finished products. We also pay much attention to logistic process. That way the quick delivery of the products and preservation of their quality during transportation is guaranteed.
We can pack the products in different packages and in different amounts, all according to the client's wishes. Most of the frozen herring, sprat and smelt are packed in carton boxes by 24 kg or in plastic blocks by 12 kg. More photos in gallery..